There are many ways to make extra money online. But what you should always look out for is whether it is a legitimate way to make money online or not. I have been working on internet business for several years now and, just like anyone I've had my fair share of being scammed. While I may have lost some money to those tricksters, good lessons have been learned and I've been able to find even more ways to make profits online.
I talked about online surveys, dropshipping and affiliate marketing in my previous post. Of course there are many other ways that don't necessarily require you to have extensive marketing skills. So let me show you what's available!
Ways To Make Extra Money Online
1: Register with Freelancer.com
This is a good start. By registering with Freelancer.com and advertise yourself. There are thousands of online jobs available by category, then by sub-category.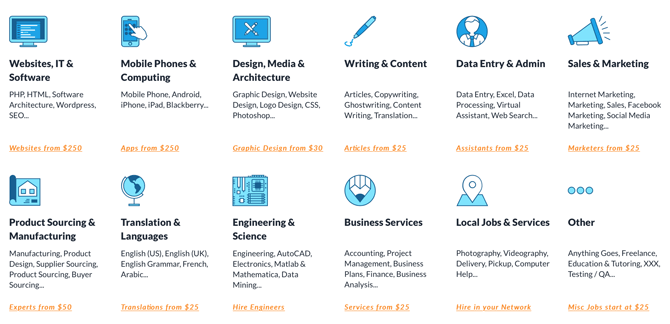 As you can see from the above list, there are many categories.
Jobs are listed under each category with a description telling you (1) how long the job is expected to take and (2) how much the expected pay.
You place your offer by bidding as to how much you would expect to receive.
The job is yours only if you're chosen by the advertiser.
You will see other bidders (freelancers who are offering to do the job) so you can see how competitive the specific job is, the scale of the job (how long it will take you to complete), and roughly how much the pay is.
As an accountant and expert in Microsoft Excel myself, I have completed quite a few bookkeeping jobs, data entries and fixing Excel problems in the past. You see, it is a great opportunity to offer your area of expertise.
2: Become A Writer
If you have a good writing skill, there are many ways to write to get paid. You can start your own website such as WordPress, or you can write something – anything – at a blog community platform such as Medium. Of course, you won't get paid by writing on your own website or on Medium, but the articles you've written will be a definitive proof to show the world that you are a worthy writer.
There are many demands for guest bloggers; retailers, trading and marketing companies are always looking to have unique articles in their website written by someone external. You see, if a retailer's blog was always written by the same marketing manager, it'd get kinda boring after a while. External blogger's words would add some colours, a touch of diversity. Not just companies but personal marketers often pay you to write an article.
So this is a start of one of the ways to make extra money online for you; register with a blogging community today and start writing. You will be able to make connections with other writers/bloggers and, the more you write, the more you make yourself known.
ListVerse is a collections of unique blogs or tales over general knowledge, entertainment, lifestyle, society etc. You'll get paid $100 for your unique article.
3: Write An E-Book
It is possible to make $10 – $50 from ebooks as thin as 15 pages – it really depends on the context. People are desperate for their problems to be solved, and always in search of information, for example love & relationship, diet & health issues.
If you are knowledgeable in particular areas, with a further research you will be able to write a book, which will provide people with solutions to their problems. Your e-book can be advertised on eBay, Clickbank or Amazon. Imagine your $50 book is sold to thousands of people!
4: Sell Your Photos, Illustrations, Video and Audio
If you are an amateur photographer, selling your photos on iStockPhoto is one of the greatest ways to make extra money online. iStockPhoto also buys your drawings, video footages and audio files. You will need to send them three samples of your work with your application. So you'll need to send your very best work. If you think you are an expert in these areas, it's definitely worth a try.
5: Become A Virtual Assistant
Many professionals or small companies are always looking for assistance to make appointments, keep track of schedule, to make Powerpoint slideshow documents for their meetings etc.
The job requires pretty much what's expected from an office administrator – excellent telephone and email manner is essential. You will very likely to be familiar with Microsoft Office programs (Powerpoint, Word, Outlook and preferably Excel too – some require bookkeeping)
It is recommended that you have at least 5 years of office experience as an administration role, so if you already have, it will be a plus.
6: Help Local Businesses To Get Online
Some small local businesses struggle to get their profile built online, and you can help by offering your services. This can be done by setting up a website, building up an email subscription list and issuing newsletters to subscribers.
7: Edit Audio & Video Files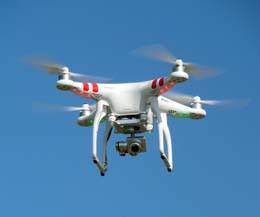 There are jobs available to edit hours worth of video clips into a few minutes. For example, people take audio or video footages of conferences and interviews. Or location tours such as "view from the sky" of a whole town using a drone, but editing the footages is a time consuming job for them to do.
This is another one of great ways to make extra money online. You can use the editing software that's already built in your computer. Your edited work can be uploaded onto your client's preferred site or can be sent back offline (by post).
Legitimate Ways to Make Money Online – Scammers Alert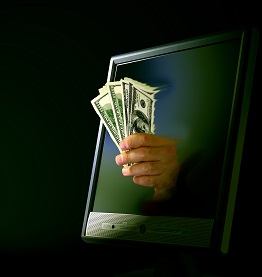 Now, there are so many job offers and "get rich quick" offers that just sound too good to be true. Typically they promise you a big payout but requires an advance payment from you. You need to assess (a) what the advance payment really is for, such as for initial training, and (b) whether the payment is reasonable and fair for the purpose.
It's always advisable to do a quick research when you first come across with an online job opportunity. Google the name of the scheme and see what others say. All the external links that I have placed on this page are to legitimate resources. For example Freelancer.com at the section 1 above – just see if it's trustworthy by getting on Google and type "freelancer.com reviews".
Lastly… Don't Be One!
Not only for you to avoid losing money to the scammers but – needless to say – promoting scam websites or businesses will potentially harm your reputation. You don't want to be branded as a scammer and worse still, you don't want to get sued for promoting a deception and fraud! So don't be one – again do a search of the scheme before you get involved.