Good communications with your customer are the key to receiving positive Amazon seller feedback. In this Feedback Genius Review, I'll show you how the tool can help you increase your seller rating at Amazon Marketplace.
This is something I struggled with when I started to sell products on Amazon a few years ago. Not many customers would leave feedback unless I sent them a friendly dispatch notification. Some would rate my service with 3 or 4 stars. Although it was a very small percentage of the customers, it bothered me. Brand new goods, the most competitive prices, always packed securely and always despatched within 24 hours. What's the reason for receiving "less than perfect" feedback?
One More Push
I soon worked that out – it wasn't the products that I was selling, I just needed to give a little "push" to my customers, and ask them to leave feedback! I started to send an extra email after 2 days of despatch to each customer. And that simply resulted in a dramatic increase in the number of my feedbacks. Most of which with 5 star/excellent ratings with great comments.
All this was manageable with orders up to a few hundred per month, but when it became thousands, it got out of hand. That was when I needed to use a feedback service.
Feedback Genius Review
Feedback Genius is run by Seller Labs, a cloud-based software to help increase your seller feedback. It generates emails to request feedback, and product reviews and it also sends notifications to you when negative feedback is left so that you can quickly respond.
In other words, Feedback Genius will boost your seller profile and increase revenue. How does that sound?
It is 100% Amazon compliant, it sends out messages to your customer through Amazon's Buyer-Seller messaging system. So the messages will always have your proper Amazon selling name when viewed by the buyer.
Which Amazon Sellers Is Feedback Genius For?
Feedback Genius supports Amazon.com, .ca, .mx, .uk, .de, .it, .fr and .es.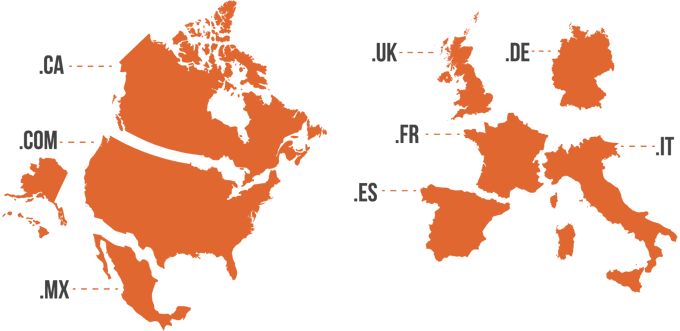 Please note that you need to have an account with Amazon Marketplace Web Service (MWS). If you are an individual seller, you need to upgrade to a Professional Seller account (North America) or Pro Merchant Seller account (Europe).
Emailing Your Customers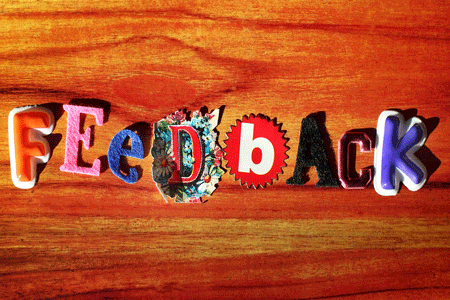 The best way to receive seller feedback is to use the two-email strategy. When a customer has placed an order, they receive Amazon's automated email, therefore your email should not go out at the same time. Your first email should go out slightly later, say, the day after the order has been confirmed.
The second email should be sent out when the order's been delivered, where you can request feedback. This is the best time because your customer is happy they've received what they ordered, and notice the speed of delivery, package condition, and if everything is in the box.
Feedback Genius generates customisable email templates, in which you can insert variables such as [[product-name]] or [[first-name]], as well as your logo, contact link and order link.
The first email can include the estimated arrival date and tracking link, and your second email can include a feedback link. There is also an "excellent feedback link" option, a feedback link but with 5 stars pre-selected.
Amazon Product Reviews
Feedback Genius also allows you to send product review requests to your customers, as part of their purchasing experience.
This is essential if you own the brand you are selling on Amazon. Positive product reviews will boost the popularity of your product over your competition. Even if you don't sell products of your own brand, product reviews will improve a brand's profile, hence its sales rank, hence the great possibility to increase your profitability.
This email template allows you to insert a link that takes your customer straight to the product review page on Amazon.
So when should you ask for the product review? It will depend on the type of product you sell;
Phone cases, charges – most buyers will use it immediately, so the request can be sent straight after the delivery.
Lifestyle products, e.g. audio equipment, kitchen appliances – 5-7 days after the delivery, so that your customer can fully experience before they can write a helpful review.
Supplements, health and beauty products – 2 weeks to 1 month after the delivery, as they require longer wait times before they may take full effects.
Feedback Genius – Other Features
Email Blacklist
You can stop sending messages to a particular customer by adding their email address or order ID to the Email Blacklist. Additionally, customers can click on "Unsubscribe" at the bottom of your message. Some customers get easily annoyed by receiving extra emails rather than payment and delivery notifications. So these are useful features.
Negative Seller Feedback Monitoring (Paid Plans)
You can receive email and SMS notifications when negative feedback has been left. I think it's one of the most awesome features for meticulous sellers so that they can act in order to resolve the problem immediately.
A/B Testing ("Large" or "XL" Plans)
Only available on plans for $80 per month or more, you can send a particular message only to a portion of your customers to measure if one message performs better than the other.
Customisable Templates
Feedback Genius templates are fully customisable as long as it is within Amazon's guidelines. It allows you to create as many types of messages as you want.
You can create different templates for first-time buyers and repeated buyers, and select who each message is intended for. It has the ability to send messages only to customers who purchased a specific product as well.
The message you create will filter out customers who have already left seller feedback, so this will allow you to create feedback reminder messages but automatically exclude customers who have already left feedback.
Price Plan
During the first month, your account will be on the free trial, and you can send 10,000 messages during your first month, regardless of what plan is selected.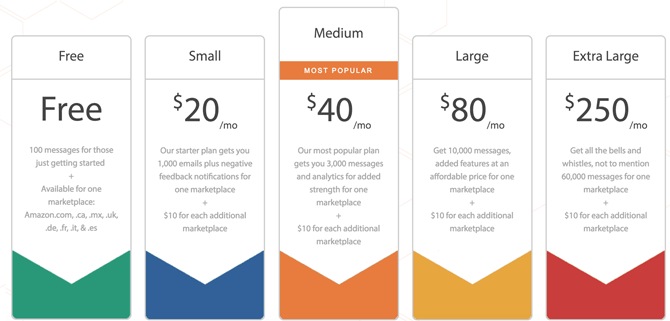 Then Free plan allows you to send 100 messages per month, up to 1,000 messages for $20 per month, up to 3,000 messages for $40, and so on.
The price plan is according to the volume of your sales on Amazon Marketplace, therefore in my opinion it's reasonable and fair.
Help & Support
Seller Labs / Feedback Genius customer support team is available from Monday – Friday, 10 am – 5 pm EST. Also, FAQs and a wide range of Knowledge Bases are available on the website.
You can contact them by email (support@sellerlabs.com), phone (1-404-909-8251) or ask them to schedule a meeting should you feel needed.
Final Thoughts
For any power sellers on Amazon Marketplace, an automated feedback request tool is an essential item in order to improve the sales revenue as well as the level of customer service. I think Feedback Genius does its job well.
Make use of the free trial and let me know how you feel.