Can you make money with Binary Options? What are they and what do you need to know before you start anything? Today I'll talk about the most common binary option, also called a "high-low" option for beginners who consider giving it a try.
I wouldn't call it an investment – it is called a binary options "trading". It is for a very short to medium term, and you're not earning any extra by depositing money in an option broker's account (such as dividends). So it probably is wrong to have this post under the "Investments" category. (But some people use the word investment in a casual sense like "a possible benefit", so I've left it there). So anyway…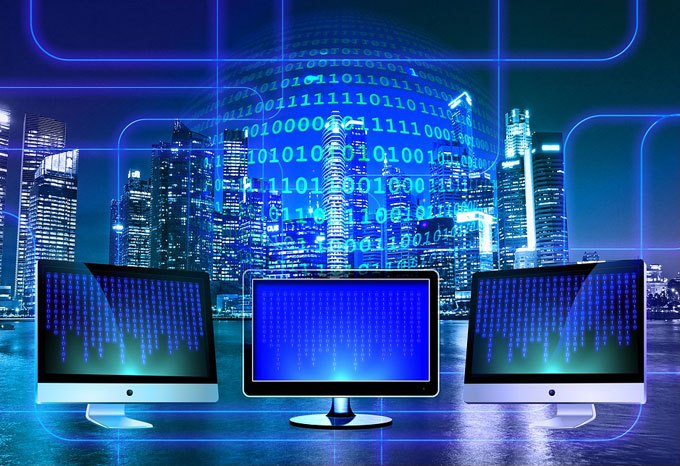 Binary Options Trading – What Is It?
The idea of Binary Options is based on a simple prediction of "high or low", and anyone – adults – can try with a minimum deposit of $100. You predict the price of an 'asset' will whether rise or fall at the end of the agreed term. You say the price will rise, and if it rises you'll make a profit. If it falls you'll lose the money you placed.
There are broadly four major types of 'assets' available for binary options trading. They are;
Foreign exchange. You pick up 2 currencies, say USD (US Dollar) against GBP (UK Sterling). Predict whether the USD will be stronger or weaker by certain date and time.
Commodities – typical the price of Gold, Silver, Copper and Oil. Predict the price go up or go down by certain date/time.
Indices. Such as NASDAQ, Dax, Dow Jones, FTSE 100, CAC 40, Hang Seng and so on. Pick one index and predict the value go up or down.
Stocks and Shares. Again predict the share price go up or down.
Choose A Binary Options Broker
You will need to choose a binary options broker to place your trades at. Every broker has a range of different account types, different range of tradable assets and payout rates, so it is always good to shop around to make sure you'll get the best deal possible.
Each broker's site displays the maximum profit that you can earn per trade, often over 80% payout rate, also displays the minimum deposit amount required.
Most of the brokers give you some 'bonus credits' upon signing up. How much they give you will vary from broker to broker, and can be up to 100% of deposit amount. Many brokers also offer you some loyalty-based bonuses as well – when you've spent up to a certain amount, they'll give you a free credit or risk-free trading options. So it is worth checking what each broker offers before deciding to join.
Make sure to choose a broker that offers the widest range of options available; many currencies in forex, many stocks and every possible index. Avoid any sites with a list of limited number of trades they want you to place.
How To Place Binary Option Trades
Your broker's site should have a demo trading module available for free, and it is advisable to practice as many times as you wish using the demo until you master the different types of Binary Options. You will then know which type you feel the most comfortable with to actually trade.
Put and Call Options
The most popular types are the Put and Call options. A Put Binary Option trade is where you predict that the value of asset you've chosen will be lower at the end of period. A Call Binary Option trade is the other way where you'll predict the value of asset will be higher at the end of period.
So you just remember Put = Lower, Call = Higher.
Early Exit Binary Option Trades
The trading session time can be as short as 60 seconds, hours, days, as long as a few months to a year. At the end of the session period, if your prediction is correct you'll make a profit.
However an Early Exit Trade is one that allows you to get out of the trade before the session period expires. There will be an extra fee incurred, so you should only take this option if you are convinced you'd be in unfavourable position if you waited until the expiry time. You will only make a fraction of your winning profit, but it is better than losing all your money you placed.
One-Touch Binary Options
One-Touch Binary Options trading is slightly different from Put and Call type. As soon as the value of asset reaches a pre-determined price, the trade is completed and you will make a profit. But if it never reaches the pre-determined level during the time period, you will lose.
Binary Options Guide -Learning The Trading Market
To become a good Binary Options trader, you need to look out for the events in the world that may impact the trading market. You don't have to be an expert in economy but it will help by being alerted by certain signals.
Foreign Exchange Market
There are many things that can happen during the day, which can cause a dramatic effect on the value of currencies. Political changes such as impending election can impact. Climate change, hurricanes and earthquakes. Also the currencies in tourist destinations can have patterns throughout the year (e.g. currency value goes up during the summer vacation periods)
Stocks and Shares
Stocks and shares depend on the company's profit earnings. Management changes can affect the prices both for better or for worse. A lot of retailers' stock values tend to shoot up around Christmas time, airline companies' tend to go up in the summer. But of course, not always the case. Bad sales can have adverse effects.
Commodities
The recent fall in oil prices was caused by the overproducing. Events such as trading wars between two countries can affect the commodity prices. Also the currency volatility can cause  the investors to seek for safer haven and raise the gold & silver prices.
Avoid "Gossips"
These are some of the factors that can affect the option prices, and it is definitely an advantage if you are able to spot the price trends from newspapers and publications. However one thing to avoid is the forums especially made for binary option traders. They may appear to be useful but whether the price of any specific assets should increase or decrease is based on the writer's speculations. Some of them can charge you for the "news" whereas they can be no more than just gossips, so beware.