Those inspirational quotes from successful people may motivate yourself for business. Some are practical, some are thought-provoking, some rhyme like a poem. But do they actually help? Help, as in, ultimately to increase your sales?
Reading many quotes one after another will unlikely to help me grow my business, but it certainly keeps reminding myself where I'm at. Working from home is a pretty lonely job after all. No one else is going to make sure that my mindset is at a steady level at all times.
How Can You Motivate Yourself For Business When Working Alone?
"Luckily", I never miss the days I used to work in the office. I had great times with my colleagues, but those days are well-behind me, and I feel perfectly comfortable working alone now. There are a few things I'm glad I no longer have to be part of. Particularly two of the "office rituals" that used to drive me crazy;
Performance Appraisals
Planning - 5 year planning, short-term planning, contingency planning, risk assessments...
Hurrah, no longer need to discuss these with my bosses and colleagues! Though in no way I'm denying them. Performance appraisals are necessary to improve yourself and motivate yourself in a professional environment. Planning is needed to keep track of business activities.
What I wasn't fond of is that people who "blah".
Some love to have meetings for the sake of meetings and chat like a chatterbox in the name of planning. Maybe this, maybe that. It's not confirmed yet but possibly. Let's ask so-and-so then decide. As a result of endless low-quality storming session, they often run out of time before they get to the conclusion and delay the next meeting. Phone their secretary to say "can you tell so-and-so I'm running late by 15 minutes". Recognise this?
My point is, planning is important. And it is up to you to make a quality plan whatever the way you want, at your own pace, and set goals in the way you want. In the way that motivates you.
#1 Search For Milestones
You are your own boss and there's no one else who can appraise your performance. You don't have to, but it's good if you evaluate what you do routinely. Just make the routine as simple as possible, and take everything as positively as possible - can you do that?
At the end of each day I write down all the achievements I made. An achievement can be something new that I learned, new sales prospects, new contacts and new potential prospects. The list of achievements helps me to motivate. It helps me to set the next goals too. Then I ask myself - have I reached a "milestone" today?
A milestone can either be set up in advance (as a goal), or appear unexpectedly - it can turn out as a significant event in history. But I'm referring to something in a smaller scale here. Whether any of the achievements I made will make a significant impact in improving my knowledge & skill, mindset and my business as a whole.
#2 Planning and Setting Goals
It's important to plan your business and plan your work. Otherwise your head can go all over the place and you start to lose track of ​anything that you do. I personally make;
Daily plan - what I should be doing in a.m. and p.m. separately.​ Plus some extra tasks in case I have spare time.
Weekly to Monthly plan
Set a goal (sales) in 6 months time.
I don't plan anything beyond - but it's just me. I never know what's going to happen in online markets, trends, technology, Google algorithm, my life in personal in a year's time. I don't see the usefulness in planning myself in business so far beyond. But it's good to make long-term plans if you think it motivates you. The thing is if you like it to be so systematic, you've already got your plans, you're probably not reading this.
I'd like to set my goals realistically. Setting a goal is easy but how you work around it is important, you know? It's great to believe in positive thinking and The Law of Attraction, and I do believe in those. But I have to find a smart way to get to the goal, and will have to work hard on it.
True story. I had a close friend who invented some computer chip (I never knew what it was about!) For over 30 years he believed it would sell one day and he'd be a millionaire. His goal was to make a million. Not a thousand. He was never interested in any jobs or products that he could possibly earn "thousands of dollars". Because his one and only goal was to make a million dollars.
He never made it.​ He was always devastatingly poor, and he died.
Bless him, and how sad is that?​ While I think it may be a good idea to "think big", but that's just not for me. I like to set a realistic goal and scale it up, step up in my good time.
#3 Stay Connected In Real
As a full-time online marketer, I spend most of the day communicating with others by email or on online chat. I barely speak to anyone on the phone or face to face that I might forget my own voice one of these days... No, not really. I have enough people (and pets!) with me outside my working hours - my partner, friends and neighbours who keep me busy and I'm grateful for their company.
But not everyone is like me. Those who are extroverts often crave for hangouts, and a lot of my fellow online entrepreneurs deliberately make time to meet up with friends for lunch to keep their sanity. And I do agree. You need to have real conversations daily (not necessarily verbally), to ensure you're not turning into a weirdo.
#4 Keep Your Brain Happy
I love working out - without my daily running and gym exercise I can't get myself a fresh start of the day. If you don't normally move around much, just getting out of the house to walk for 15 minutes should help circulate more oxygen in your blood stream, and release serotonin to motivate yourself.
If you've never heard of serotonin, this article written by Zoey Miller might help you understand. See how it's important?
What is Serotonin and How Does It Affect the Body?
So Serotonin is something that your body naturally produces. But see these "Serotonin" tablets? They help you motivate big time, too. I have tried those many times and they actually work great. They make me chattier and feel amazingly positive. But I tend not to take them fearing for the dependancy. I'd rather go out pumping out my muscles to naturally let my body send positive energies to my brain.
#5 You're At Work, In Your Office
Working from home means you can work whatever way you want. You can work in pyjamas, on your bed with your laptop, munching away... Without creating a work environment. Sounds good, right? But there's no motivation factor in that kind of "no boundary" working lifestyle.
A motivation needs a preparation that's suitable for its purpose. Working on your bed means you're motivating yourself to sleep. You should create the right environment, i.e.
Get dressed reasonably
​Work at your desk properly - that's the office you're generating your income at.
Take a break every few hours just like Healthy & Safety crap tells you to! And do something else at your lunch break - I take my dog for a walk.
#6 And Again...Stay Positive!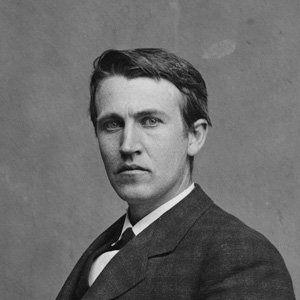 Thomas Edison
I have not failed, I've just found 10,000 ways that won't work.
Patience is the key to success particularly in online business - we all know that, right? Being patient does not mean you have to agonise yourself, be agitated or frustrated. Everyone has to fail at some point to be successful, and has to learn from mistakes.
I took so many wrong turns at the beginning of my online business career and lost a lot of money ("to scams"). In fact I lost over $2,600 last week - though it was for my retail business, not from online marketing. ​That was another "ouch", but I feel I've learned a new lesson from it. I'm not afraid, I choose to move on to search for other alternatives instead.
Be patient and stay focused on your goals - that's the way to motivate yourself for business.​
The Road To Financial Freedom Starts Here
Join Wealthy Affiliate community of over 580,000 members, access to our famous "Getting Started" online business training course, 2 x beautiful websites, live help and support. Ask ANY questions - no previous experience required.