Desktop access to the internet is essential for bloggers. We just find it impracticable to create blog posts by using a smartphone or tablet. Yet mobile internet usage is now greater than the desktop usage worldwide, we need to make sure our websites are mobile compatible. One way to make your website mobile friendly for free is to tweak your stylesheet. But that could be quite cumbersome if you're not a techie. So here are two other options to refresh your outdated websites.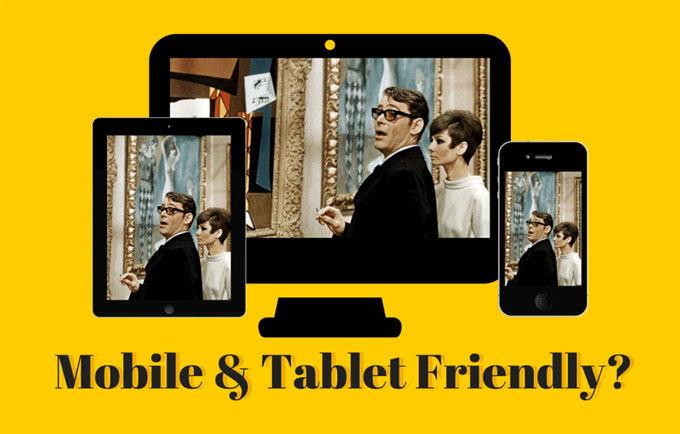 2 Ways To Make Your Website Mobile Friendly For Free
Firstly check if your website is "officially" mobile friendly. There is a Google Developers' tool function within the Webmaster site.
https://www.google.com/webmasters/tools/mobile-friendly
Option 1: Change The Theme
The first and the obvious option is to change your website theme to one of the latests.
It was during 2014 that mobile exceeded desktop internet usage for the first time in history. It's been two years since and, we should assume that any website themes that are not mobile responsive have been neglected with essential updates. No doubt such themes would have other functions that are outdated, we should therefore really abandon the use of them now.
In WordPress, changing the theme itself is easy, but you many need a lot of tidying up to do after the change. Most notably layout settings that are different from theme to theme, so following can be expected;
Header, Footer and Sidebar Settings – new themes likely to have extra options for widgets such as categories, calendar, most popular pages, comments etc. You may need to reshuffle or re-add widgets.
Header Image – the header size is differently measured from theme to theme, so if you use a header image, you will need to resize it.
Slider Image – similarly, if you use a slider in your homepage you may find that a new size of images is required.
Site title, sub-heading and logo – whether you've had your site title displayed at the top of the page, the site logo only, or both, with the new theme they'll be displayed differently at a different position. Your site logo size may need to be adjusted according to the new header size.
Plugin compatibility – the plugins that you've been using may no longer be compatible with your new theme.
Image positions – because of the site width settings, images may jump out of where you originally positioned.
By all means, changing your website theme is not a quick job. Depending how many pages/posts you already have, you may need a solid day or two to get all the contents up to date.
One of my websites needs updating, but I too find it difficult to spare a time to change the theme. Today I'd like to demonstrate a semi-temporary solution using a plugin, as my option #2.
Option 2: Use WPtouch Mobile Plugin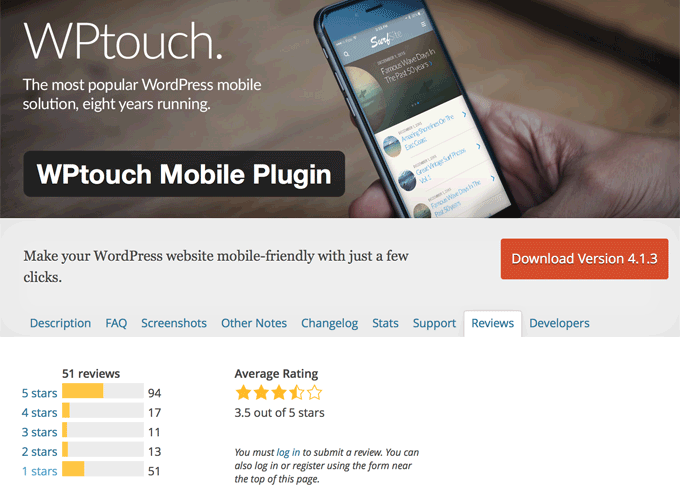 WPtouch is a free WordPress plugin that make your old website mobile-friendly that I'd like to give a try.
WPtouch User Reviews
The user reviews are not that great, as you can see above. As of today (May 21st 2016), 51 users out of 186 have given one star. That's 27.4%.
However the last two people who gave one star were back in February. One of them said the new update was crashing her site when the plugin was enabled.
There was one person gave two stars in March, said he could not play videos (which I've tested after the installation, and embedded YouTube videos seem to work fine).
One person has given 4 stars, and 7 people have rated 5 stars since February. Therefore I assume the problems that some users encountered in February-March time have now been fixed.
---
So here is a screenshot of my website that I don't feel quite happy with.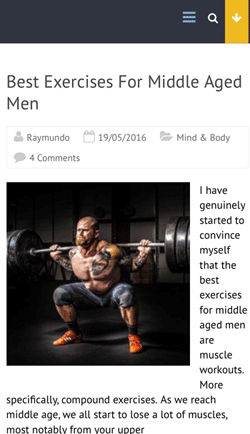 The picture (of a man lifting a barbell) seems automatically resized, but positioned to the left, leaving the content article to start from the little space to the right.
Sure, they may be a script code to fix this. But overall the page looks quite dull anyway, and I am planning to change the entire site to a new theme in the future. I would like a quick solution for the time being.

Google Webmaster tool that mentioned above recognises this site as mobile-friendly. So it is not a crucial problem, it's just doesn't look inviting in my opinion.
So let's see if I can improve the look of the site on smartphone by using this WPtouch plugin.
Installed the plugin on my WordPress and activated it.There is a setting screen where you can customise, or upgrade it to Pro version to experiment more, but at this point I did not have to change the setting or do anything else.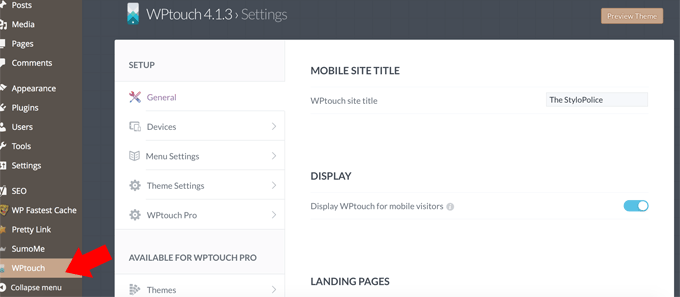 I then checked back the site on my phone and, woah! There was an instant improvement to the look. This was the result;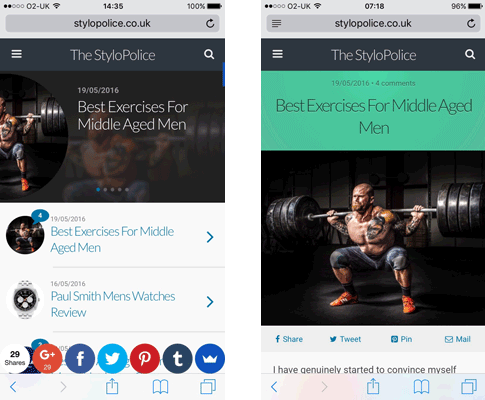 I liked that. Except that this green title background that I wasn't sure of. But looking a lot better than before.
This background colour can be changed easily on the Theme Setting screen, of course. You can also add your site logo, which I've just done now.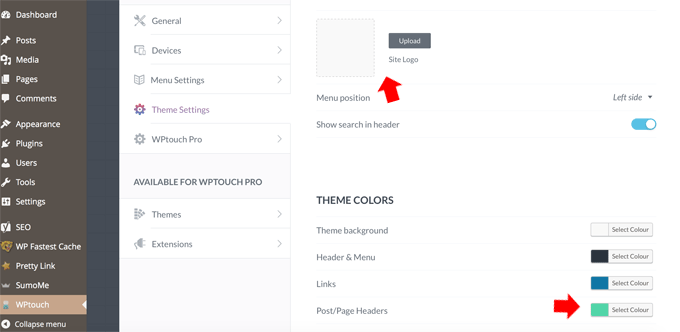 …and here it is. The title background colour has now been changed to the site's base colour (darkish yellow), and the logo is added to the top.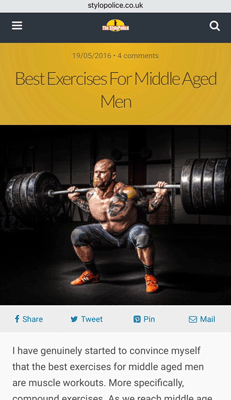 Not too bad, is it?
If you have a WordPress based website with non-mobile friendly theme, I suggest that you should consider changing it to the latest, reputable theme as soon as possible. But using a plugin to make it responsive is definitely a quick solution. WPtouch has done a great job for me.
If you've tried it, do let me know how you feel.