I have written about Work From Home Online business opportunities a few times in the past, but personally I was happy to work part time from home, spending 1-2 hours each day to receive extra income. For years I thought to myself, I am an accountant, it took me years of hard work and study to get where I am now, this is my career. Online income is just a supplement.
My mindset started to change sometime during 2015, as I started to receive more extra income online. Running an online business is to me frankly, easier than the accountancy and certainly more creative.
I became increasingly unhappy with my new boss at work. She was a control freak, manipulative and often said things to me that senior managers shouldn't say. The only way to get out I thought was to find another job – and I couldn't. I couldn't find another job! Job agencies were barely interested in me to start with. There are thousands of other accountants looking for similar positions, most of whom are younger, brighter, better at communications than I am and have an ability to express their enthusiasm endlessly.
No Luck With Job Interviews
I'm not shy, I always appear to be happy…so others say. I tried everything I could do – listened to the advice from the experts, changed my CV (résumé), tried my best at many job interviews but failed them all. You can imagine how low my life seemed like. Despite the fact that I'm the luckiest man in private life – the best husband anyone could wish for, beautiful apartment, great vacations that we have… I just felt that my job where I spent most of my waking hours at was getting me down every second, every minute, was lost as to what to do to make it better.
I already had some freelancing work, giving accountancy services to my clients. And of course my online businesses. But I was a little scared to become a full-time freelancer. My life is not my own, my partner's too, you know. By not receiving a monthly salary, our standard of living would be lowered. Fine by me if I was single, but I'm not.
iQuit
But luckily the time to make a drastic decision came last month. I was getting more & more stressed at work and finally flipped – I'll quit! I resigned from the organisation I had worked for the last 9 years.
How fabulous it is!
To have the total control of my work; to be your own boss means I don't have to do anything if I really don't want to. How I receive my income is entirely up to my own judgment on workload, who I should connect to, how I improve my skills and how I schedule everyday.
I have more time to catch up with everything that I have emotionally neglected for the past few years. Spending a quality time with my partner. Walking the dog everyday. Cleaning the house everyday.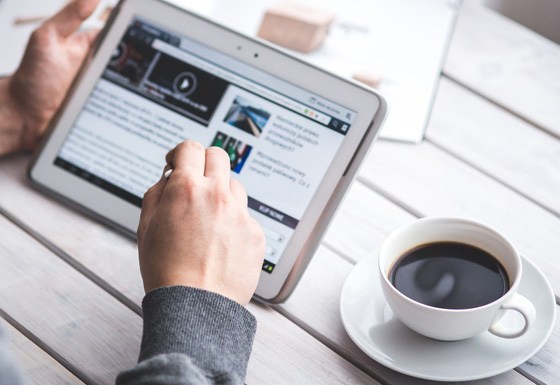 Work From Home Online
So far I have had several sources of income; my accountancy and tax advice services as a freelance, investment in stocks and shares, website designing, and from online marketing. Apart from the day job that I quit, everything is operated online.
I am an introvert – much better at communicating in writing than by speaking. I need time to be on my own to digest information before responding to others. Otherwise I'd say something I never meant to say and deeply regret afterwards. Therefore as you can imagine, working from home online is just suitable and advantageous for me in connecting with clients, advertisers and other fellow online marketers.
Online marketing. There are many possibilities, whether you sell your own product, promote your own knowledge and skills or affiliate marketing. Now I have more time to improve my old website posts – the more I dedicate my time, the more income streams I'm seeing. I am in much happier place to discover new products and information so that I can keep my valued email subscribers updated.
Now I officially call myself an online entrepreneur, I am proud to be able to supply tips and advice on how to work from home, as well as continually learning new things myself. This may sound cliché but…if I can do this, you can too!
Everything starts with opening your own website – if you haven't, try opening one for absolutely FREE.