Web browser and mail application are two of the most essential tools in order to work online. As much as you devote your time, energy and creativity to hard work, you also constantly absorb new knowledge, intellectual skills and any factual information via online. A lot of stuff. Many useful web pages and emails that you keep saving for later. Your browser's bookmark folder and mail inbox end up being full of clutter. How do you cope with that, and when you're surrounded by so many materials, how do you make out of it when writing? Why write blog in that environment?
You're Distracted By The Clutter
You receive an email with a link, you click the link that takes you to their website. You're distracted. You were checking an email and now you're diverted to the web browser. What will happen to the email? You either make sure to go back and delete it right away, or forget to delete, or decide to keep it "just in case you read it again later".
I know I don't have to tell you this. These "useful-just-in-case" information keeps piling up in your applications enough to distract your busy life. And a job to remove the clutter makes your life even busier.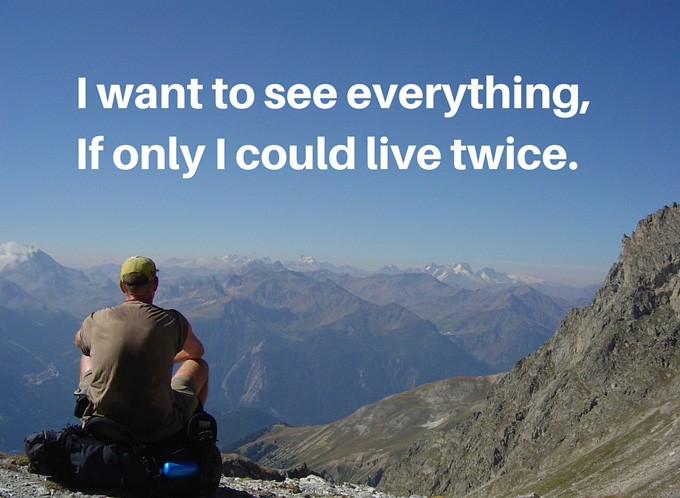 There's more than enough stuff online, you know. Enough for you to live twice. One way to avoid the "information overload" is to restrict yourself from saving anything for later, just decide to rely on search functions from now on.
I use my browser bookmark menu only for the sites I need to log in frequently over time. Otherwise I Google-search and that's enough, because the most useful sites are likely to be ranked towards the top position for a good reason. If I go back to find the same page and can't find it, then I decide that the page wasn't meant to be, and I move on.
Not to save anything for later use will help when you write your blog too – to avoid getting stuck.
If you have a vast knowledge in the area you're writing about and there's no need for you to search for more information, that's good. But most of us lack the knowledge to create the highest-possible quality content. You want to make sure the information you're providing is absolutely correct too. Therefore you do a research and see what others say.
Here's where the problem starts. The greater the number of interesting and useful articles you find, the more you'll be bogged down with multiple thoughts. You may start to reconsider your initial blog idea, too.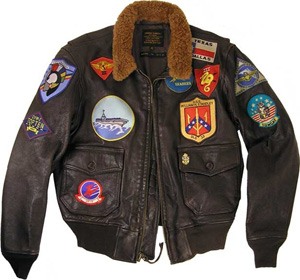 I must admit I experience that often. The other day I wanted to write about American "Top Gun" aviation jackets, the kind Tom Cruise wore in the movie. I thought I had a basic knowledge over aviation jackets, but in search of more refined information, I needed to Google. I ended up having great time reading about the history of US flight jackets – there are so many sites with useful content. I enjoyed gaining more knowledge, but what I was actually doing was to overload myself with every single detail, which was not necessarily needed for my own article writing.
Someone said one particular jacket was manufactured in 1945. Another said it was 1946. Which one's correct? Or does it matter? It probably doesn't as I'm not writing about the history of flight jackets… 36 hours later, I hadn't written a single sentence in my blog.
Am I Easily Distracted, Or Just Disorganised?
So here is a dilemma;
I want to be thorough about the content I write. I want to absorb as much information or opinions of others in case I haven't missed anything. Until then I consider myself not knowledgeable enough yet.
But it's not like I'm going to write an epic. If I don't start writing "something", that mean's I'm not motivated enough at that point.
Of course there is tonnes of, giga-tonnes of stuff on the internet. I shouldn't be "distracted" by the volume of it. If I constantly check the same information from one site to another, then another, that may be simply because I'm not organised well enough.
Why write blog when my mind is in that sort of state? While I'm incapable of organising information in hand, am I capable of sharing my view to others?
Decluttering The Space Will Clear Your Mind
While I'd love to find out the best possible information available with me in order to write an article, to stop researching is another way to complete my blog quicker. I don't necessarily like to write a quick blog, I do worry about imperfections. But by limiting myself with the amount of information I can draw the line.
Why write blog when you are drowning in clutter? I no longer keep any emails older than 30 days – there are some important emails that I shouldn't have deleted, but that's not the end of the world. If I get desperate, I can always ask whoever! No websites are bookmarked unless I use them very frequently. I only read 3 or 4 most useful articles for additional information before I start writing. With this way – knowing that my space is all clear – I now feel much more peaceful when blogging.
So if you feel you're overloaded with information, stop saving anything "just in case", start deleting what you've saved without questioning and see how you feel. It will clear your mind for sure.
Create your Own Website for absolutely FREE
No contract, no catches, 100% secure and spam free – create your own website and learn how to make money online – Click HERE