Here is my Incomeshops review based on my own experience. You want to open a web store and start making money online fairly quickly, without dealing with inventory stock. There is a way but legitimate or scam? Since I'm from the UK, the review below is based on the UK site but I guess there's no difference apart from the currency and product availability.
Incomeshops
Website: www.incomeshops.com/uk
Price: from £19.95 (US$30) per month
Ranking: 7.5 out of 10
What is Incomeshops?

Incomeshops is an online store platform which is already designed for you. You then customise the design for your taste, choose what products to sell, build categories (=menu bars), put your favourite products on your store, and you receive video trainings & support in order to increase the web traffic.
It is very easy to set up & start. Customer will search for products in your store and, when they click "Buy Now" button, the site will be redirected to the affiliated retailer's site. Only when the customer actually buys the product, you'll receive 5%-20% commission on the price.
Recommended affiliate links are available including Amazon, Rakuten Linkshare, Affiliate Window etc, and the links are already built in the Incomeshops admin platform therefore you don't have to copy & paste the code on each products or pages.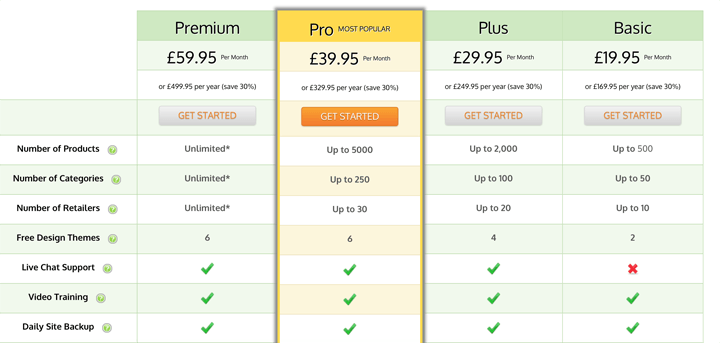 As you can see from the price plan above, there are vast number of categories & products you can download onto your shop.
What they recommend – and I would strongly recommend too – is to keep the "niche" reasonably narrow. "Niche" is a type of specific product category. I first decided to sell mens clothing range in my shop with the £29.95 (about US$46) per month plan, which allowed me to put up to 2,000 products, 100 categories on my site. This seems a lot but believe me, it wasn't. If you look at any department store's mens clothing section, there should be 40-50 sub-categories, and sub-sub categories, for example you'll find pairs of gloves under "Gloves", which is under "Hats, Scarves & Gloves" which is under "Accessories". As a customer you wouldn't want to see hats, scarves & gloves all mixed up over many pages. And if you click "Gloves" category, you would expect to see at least 5-10 different types of gloves. Therefore the broader the niche is, the more categories & products to keep an eye on. So it's more manageable if your entire web store has a narrower niche, for example specialised in just men's underwear, just umbrellas, etc.
Of course, the niche can be anything that you could buy from shops – dog grooming products, garden ornaments etc.
Design of the Store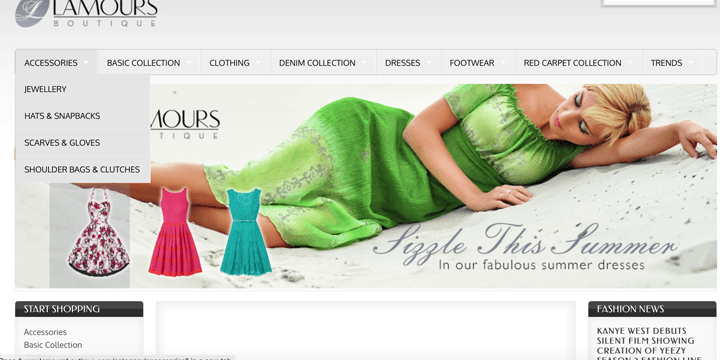 I probably felt let down by Incomeshops' design the most. There are many fonts that you can choose from, and several different colours & designs available (depending on the price plan) but the fundamental style is somewhat old-fashioned and you can't change. For example the top menu looks a bit too big. But all this may be just my personal opinion. Also your favourite taste is not necessarily a winning formula. Your aim is to earn income.
The image above – header image – you can store a several images and the rotate every few seconds, which I think however is very good. They don't supply image examples so you need to find them from elsewhere and resize them accordingly.
Alternatively, if you pay £299.95 and they'll design it professionally for you.
Other Features
In each category page, you can write an article – they recommend  you to write at least 400 words – where you can also attach images, url's, other affiliate links, or YouTube links which I think is very good.
There is a blog facility. The blog can be categorised, you can attach images, url's and any links as well, and free to publish any time you wish with no restriction.
There are hours worth of many video tutorials, which I found very good. The first course is how to start with, then the second course onwards containing how to attract web traffic and more customers' attentions. This includes about Google+, Google Adsense, Adwords, keyword analysis, how to link with Twitter, Facebook & Pinterest. All step-by-step style which is brilliant for beginners. There are also 2 x downloadable PDF booklet that explains social media & search engine optimisation (SEO).
Also within the side bar, you'll be able to have some related latest industry news automatically, that may attract potential customers via search engine.
Hidden Extra?
"Hidden Extra" is such a harsh word….but I can't say there isn't.
It says "7 days free trial" which I think is misleading. You must pay upon registration, and if you want to cancel they will refund you but administration charge will be deducted. So it is not 7 days totally free.
How To Start & Maintain
So you would like to open your own web store, what's the actual procedure? I will explain as follows.
There is no free trial period, so you need to choose which plan you'd go for, and pay for the first month (if you pay yearly you'll get 30% discount)
You are given your website url, but with the prefix ending "incomeshops.com". So you'd really like to get a domain name. The video tutorial will tell you how to get your domain and how to link it to your site, it is very straight-forward. (I used Namecheap.com)
Firstly you'll see a list of categories / sub-categories to choose, and each category already has enough products in it. If you choose "Washing Machines" category, there are variety of washing machines from Currys, or selected retailers. You can always change, add & delete the categories later.
So at this point the shop is already up & running on the web. Now you start watching the video tutorials how to customise the site, start learning how to expand the web traffic, by adding 400-words articles on each page, create Twitter/Facebook/Gmail/Google+ accounts to link etc.
The already setup products will not be enough, and soon you want to add more products. So you register with other affiliate links such as Amazon, Rakuten and Affiliate Window. The tutorial will tell you how, and if you don't want to do it yourself, you can send a request to the support desk and they'll do it for you for free.
Downloading more products to your site is easy. For example you want to download digital SLR cameras from Amazon, you choose Amazon from the dropdown menu, then type in "digital slr". It will come up with hundreds (can be thousands) of any items with the word "digital SLR" in its product description. All you do is to choose your favourite items and click Export. The items are now displayed in your shop.
In the store layout, there is a "free boxes" you can add at the bottom or side of the page, where you can have a banner link and Google Adsense.
PRO's and CON's
PRO's
Very easy to set up.
You don't need a technical knowledge and, if you are novice you'll learn about social media & SEO from the video tutorials & PDF booklets.
Easy to download many products at a time.
There are also video clips interviewing a few successful online marketers, which will make you motivated.
Technical Support comes back fairly quickly (within 2 – 24 hours)
CON's
No free trial.
The design is not great, and the options are limited.
You don't really own the website and, once you leave the membership, your store contents are not transferrable.
Although you can write whatever you like as an article in each category page, you can't add your comment to the product. It will automatically select and display "latest products". The only way to express your special recommendation is via blog post.
Tricky Bits…
It is easy to download products to your site by searching with a keyword. What you must remember is the keyword is picked from the product description of the retailer. So you want to search by a singular word, e.g. "watch". Unless there's a product containing 2 or more "watches" in a box that you're looking for!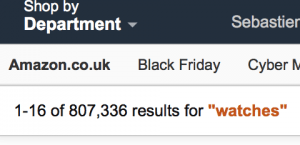 There are over 800,000 items with description "watch" in Amazon.co.uk. If there are too many, it won't download so many items for you but it just stops searching instead. So you want to search a keyword "mens watch", but not all the men's watches have the words "mens" in its description. It's tricky!
What I found hard sometimes is, I wanted to download shoes from this shoe retailer. But all they sell is shoes, so none of their product descriptions have the word "shoes" but unique model name instead such as "Monte Carlo XI", so I had to give up affiliating such retailers.
Another thing is a size problem – especially clothing – I don't know how it works to this date, I asked the technical support but didn't get the definite answer. For example you want to download "XYZ stripy trousers" from Retailer A. Then normally;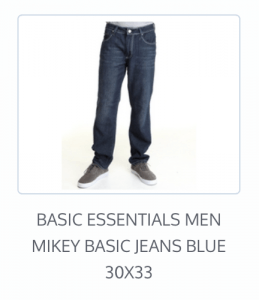 Click to download the product "XYZ stripy trousers" from Retailer A.
Import it to your shop display.
Customer will click the XYZ stripy trousers, click "Buy Now" button.
The screen will be redirected to Retailer A's site.
The customer chooses the size & quantity, then purchase.
But what often happens is – you download XYZ stripy trousers from Retailer B.
Click to download the product "XYZ stripy trousers" from Retailer B.
It will come up with 10 x "XYZ stripy trousers" all in different sizes – 30 inches, 32 inches…and so on.
I downloaded all 10 of them, then all the 10 x XYZ trousers were displayed randomly across all the Trousers pages. Customer would have to scroll up & down, click next page to find one in their size. I could download just one item instead, say size 30 inches. But then the customer couldn't find their size, thinking it wasn't available & would leave. They could actually click the size 30 and, when they're redirected to the Retailer B's site, they can change the size. But how would they know that?
Another Tricky Bit…
Rakuten Linkshare. There have many Rakuten's own products, as well as products from other retailers who are partnered with Rakuten. I hardly picked Rakuten's products but picked other retailers' via their Linkshare. One day they abruptly cancelled the affiliate contract on me. I asked them why, and they said because Rakuten are partnering with those retailers for free of charge. They'd rather want you to prioritise Rakuten's own products. Fair enough (sort of) but I didn't know that.
Incomeshops Review – Final Verdict
Incomeshops is legitimate. And I believe it's a great online web store platform, apart from the "tricky" concerns that I mentioned above. I have made little earnings and cancelled the membership now but would give it a try again in the future. As I said before, next time I would have a shop that sells something in speciality, rather than clothing or general household products.