If you are looking for top free affiliate marketing programs to join, find a reputable network that pays you reasonably quickly and also has many well-known brands in your niche. The last time I took a look at FlexOffers was in 2016 and at the time, the company had been chosen as the 8th best affiliate network by Blue Book Survey in terms of cost-per-sale. In 2022, FlexOffer ranked 5th in the same survey. So it has proven to maintain a good reputation.
My FlexOffers review has been written from a publisher's (i.e. affiliate's) point of view on the variety of brands, ease of use, and level of support. If you are new to affiliate marketing and haven't signed up with any marketplaces, I think it's worth considering joining. The company has almost 2 decades of experience in business, you can't go wrong with it, can you?
Alexander Daskaloff (CEO)
FlexOffers – The Scope
FlexOffers is absolutely free to join.
Its network is pretty impressive, well-diversified portfolio of more than 6,000 popular advertisers. Almost any niche categories can be found such as media, online services, digital products, entertainment, fashion & cosmetics, home & garden, sports & fitness, business, financial services, travel, automotive, education, insurance, legal services and so on.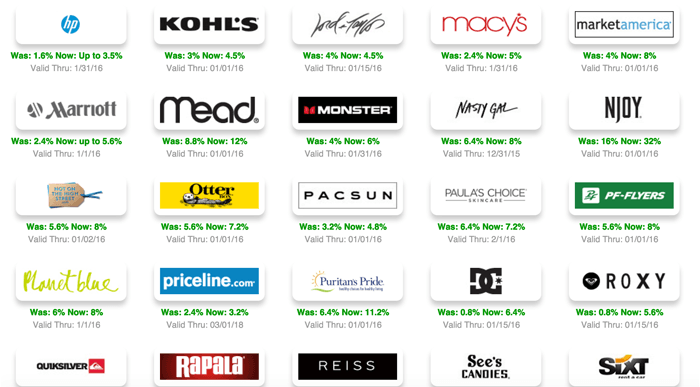 The above are only a few from the top page – you can find many well-known advertisers such as Dolce & Gabbana, Bentley, JCPenny, Verizon, Symantec (Norton Antivirus), Starbucks, Uniqlo and many more.
Content Delivery Formats
One of the most frustrating problems that publishers (affiliates) encounter is where their affiliate marketing network does not provide variety of content delivery formats, such as Deep Links as well as banners and HTML text links. FlexOffers delivers variety of options.
How you Deep Link (link a specific page of the advertiser's site) to your page is explained clearly with screenshots in its member's area. Although it depends whether the advertiser allows a deep link or not.
(1) To get started, first locate an approved text link or banner that supports Deeplinking. Using advanced search, use the checkbox for "Only Deeplink Enabled Products".
(2) Next, click on the link or "View Link" / "View Banner" to display the Link Details box for a product that supports deeplinking.


(3) Click "Browse the advertiser's website" to find the specific page where you would like to direct your users.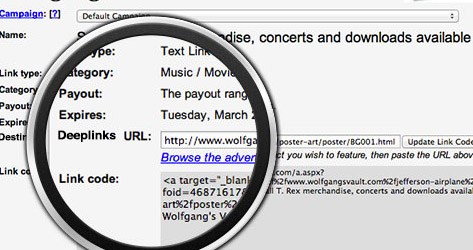 Referral Scheme
With FlexOffers' referral scheme you can earn a little bonus by referring your friends to its affiliate marketing network. It will allow you to earn 2% – 10% of the commissions your referrals earn, the rate of which depends on your monthly sales volume. Based on your 90 days of average sales;
$0 – $2,499 a month on average – 2%
$2,500 – $4,999 a month on average – 3%
$5,000 – $9,999 a month on average – 4%
$10,000 – $24,999 a month on average – 5%
$25,000 – $49,999 a month on average – 6%
$50,000 – $99,999 a month on average – 7%
$100,000 – $149,999 a month on average – 8%
$150,000 – $249,999 a month on average – 9%
$250,000 + a month on average – 10%
Custom Sub-Tracking Campaigns
FlexOffers provides you with the ability to add unique sub-tracking campaigns to your product links to track specific marketing activities. Tracking your campaigns can help you test your marketing efforts, such as the performance of web page designs, promotional content, keyword bidding.
With the campaigns link, you'll be able to see which areas in your site are performing well, or how many sales were generated from your email campaigns.
There are three methods of creating sub-tracking campaigns to your promotional links. The methods and step-by-step are explained clearly in PDF file exclusively available to the members (image below);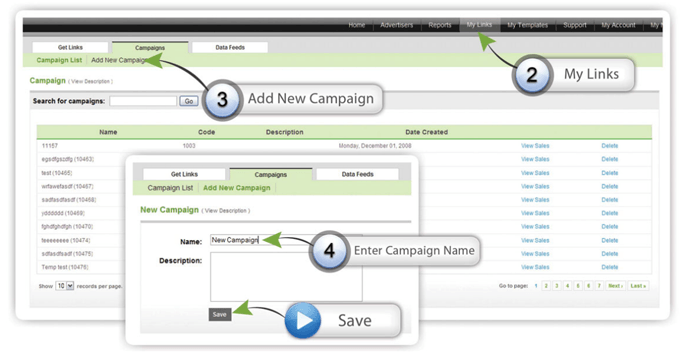 "NET 7" Fast Payout Terms
Normally with any affiliate marketing networks, you wait 60-90 days to get paid after the closing of the month. This depends how quickly your chosen advertiser actually pays out. FlexOffers typically offers NET 30 (30 days after the end of the month).
Moreover if you generate at least $5,000 in monthly revenue, you will be qualified to get paid even quicker. After 30 days of sales, you will get paid on the 7th business day of the following month, that is FlexOffers NET 7 scheme.
Ease Of Use
Signing up with FlexOffers is easy and straightforward – you need to fill out personal and business information, postal address and of course your website URL. Your application will be approved manually, meaning FlexOffers will ensure your website has its original content and does not violate any of FlexOffers' terms and conditions.
The affiliate interface is very friendly and easy to navigate. Categories, features and functions are all clearly laid out. You should have noticed by now from the above screenshots that there are plenty of step-by-step instructions to avoid any confusions.
Support
As well as online support ticket system, FlexOffers can be reached via phone Monday-Friday, from 9am to 7pm, Eastern Time, and also by email. There are separate FAQ sections for advertisers and publishers. Your account will be assigned to a dedicated representative. In my experience I find each of the affiliate managers knowledgeable, friendly and helpful.
Conclusion
I would give 9.8 out of 10.
With my own experience, not the perfect 10 only because a couple of programs I have joined didn't allow Deep Link, but this is of course down to each advertiser, not within the FlexOffers' control. With 10+ years of experience, in no doubt FlexOffers knows how to serve effective affiliate deals. It is free therefore there is no reason why you shouldn't give it a try, to monetize your websites or email campaigns.