How to make fast money online depends what power tools are available. There is an element with Drop Ship Access. But is it legitimate or scam?
Drop Ship Access will be your wholesaler, and you will be a retailer (either you create an online shop, or you sell products on your blog website). You will not have to deal with the inventory stock, because it will be managed by Drop Ship Access.

You may be instantly let down when you take a look at the Drop Ship Access site, by its very old fashioned design. But of course this is irrelevant because you sell the product on your own website and you don't use their platform.
How It Works
Steve sels a product on his website for $94 plus $10 shipping and handling. The customer pays Steve $104 for her order. Steve logs onto Drop Ship Access to enter the customer's order and shipping information. Drop Ship Access routes the information directly to the manufacturer, and ensures that the order is shipped in a timely manner, usually within 48 hours.
Steve is billed for the wholesale price of the product $63 and shipping cost $10 respectively. he has made $94 – $63 = $31 profit on this one order.
Another way to sell the products is to use their eBay listing service. Drop Ship Access will push products directly to eBay, also you can download information directly to its order form, meaning you don't have to retype in your customer's name and address.
Drop Ship Access
Website: www.dropshipaccess.com
Price: First 7 days free, $49.95 – $169.90 per month thereafter
Ranking: 7 out of 10
Product Listing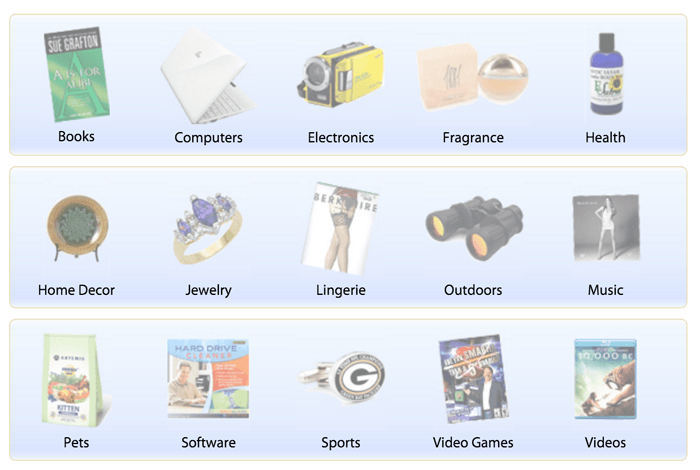 There are plenty of products (over 1.97 million) to download from over 380 suppliers, including many famous brands. Under each of the above categories, there are sub-categories & sub-sub categories making easy to search for specific products.
The company claims they offer the lowest price possible, the price range of which is between 30-70% lower than the manufacturer's suggested retail price. Meaning good markup is guaranteed. Also if you find an item being sold lower than the Drop Ship Access's elsewhere, they will give you $120 worth of services for free.
Shipping
As soon as you pass on your customer's order information to Drop Ship Access, they will start the shipping process, on the same day if the orders are placed before 3pm, so that the customer receive the delivery within 48 hours. The company uses DHL, UPS, Fedex and USPS depending on the location and the product.
Price Plan
This is the only part of Drop Ship Access that I feel hugely disappointed about – the site does not clearly display the tariff.

You must register and pay the first $49.95 first. But the first 7 days is free. As long as you cancel the membership with the 7 days, they guarantee that the full refund will be made to you.
$49.95 includes the product catalog, premium education and product watchlist tool, which enables you to list any available products on your own website.
With additional $29.95 (total of $79.90, Advance Membership), you have their eBay listing service which enables you to have the products listed automatically.
With additional of $119.95 (total of $169.90, Website Integration), you'll receive an automated, instant data feed access, therefore be able to load batch products directly to your webstore.
Is it Value for Money?
To be able to use the eBay listing service, your monthly cost will be $79.90, which seems quite a lot. However eBay is a powerful auction & retail platform. Everyday household items such as batteries, kitchen utensils, are sold every hour of the day on eBay, if not every few minutes.
How much you sell the products for is entirely up to you, therefore you can potentially be the cheapest supplier by reducing your markup.
Pro's and Con's
Pro's
Low Price Guarantee – enables you to sell the products cheaper than anywhere else.
Number of products – 1.97 million is quite impressive
Product listing (categories) – despite of the number of available products, the categorical listing is very clear, so easy to choose
eBay listing service – one of the post 

powerful tool

 and it's almost a 

guarantee for you to earn income.
Con's
The membership fees are not displayed anywhere on the site.
Some suppliers do not shop outside the States, therefore the only way is to have the product deliver to yourself, then you'll have to send it to your customer, which will be your extra cost.
My Final Verdict
Drop Ship Access is legitimate. I would suggest that you go for Advance Membership and take advantage of eBay listing service, as I've mentioned a couple of times above, I believe it is the most effective way to make a profit. I've only rated 7 out of 10 because of the company's strategy not to display the membership fees. Otherwise I would probably give 8.5.
Click below to give Dropship Access a try