Can I make money from home for free? By choosing good options and listening to experts' advice, you will know how to make money from home fairly quickly. You need to have some level of marketing knowledge and, it takes a while to build it all up, so it won't happen overnight unless you are extremely lucky.
My daytime job as an accountant I look after other people's finances and give taxation advice. I like what I do and it is something I'm used to doing, but it costs money to keep my knowledge updated, by spending money on good publications and attending seminars. Whereas with an online business, potentially you can start free as long as you have a desktop/laptop and online connection.
Make Money Online While Commuting
You wouldn't give up your daytime job today to start your home business, would you? You need make sure there is a substantial amount of money coming in to your bank account regularly. You would only give up the job when you're confident with your future income stream.
You can start building up your home business career today. It is something you can grow in your own time at your own speed. Start sparing a few hours in the evening – or even 1/2 hour – for your online business. Using your laptop, smartphone, and/or tablet to earn money while commuting is a great idea.
Of course, this depends on your journey time and how you commute. My commuting time is less than 45 minutes door to door. My train goes underground where there is no phone/wifi signal, then I take a bus. I read my newspaper to pick up any useful, business-related articles while underground. And as soon as the train is overground, I will catch up on my marketing with Twitter, Facebook and email communications. I write my draft article on Evernote. Evernote syncs between your PC or Mac and smartphone and saves automatically, so you can write on your smartphone halfway, then open your laptop to continue, or vice versa.
Can I Make Money From Home For Free?
Online Surveys
Answering online surveys such as Swagbucks is something you can start from absolutely free. As you complete a survey you'll earn some points, and when you've collected certain points you'll get paid. Some surveys pay you by Amazon, PayPal or Walmart gift card instead of cash.
I have tried it and am still trying whenever I feel like it – you cannot make a living by answering surveys, as you only earn from a few cents to less than a dollar per survey. And it will take you 5-20 minutes to complete a survey. I only try it while biting my sandwich or just to kill time, and have earned about $30 in total in the past 3 years or so. Of course, you could spend a lot more time of the day to earn extra cash.
Dropshipping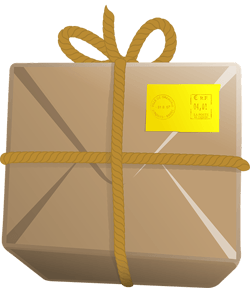 Dropshipping such as Drop Ship Access is something you can start without a great amount of capital. Dropshippers will charge you a registration fee or monthly fee, but this includes essential training and support. It allows you to have your own store and, your dropshipper will take most of the inbound & outbound logistic responsibilities such as;
Paying and shipping your orders
Managing a warehouse and inventory stock level
Handling returns
Al you have to do is to be your customer's contact; take orders online and pass the information to your dropshipper. Like any other business, customer service is important and, if you have good online communication skills it is a plus. There may be a delay in delivery, parcels go missing in the post or goods arrived damaged or faulty. Although these are not a fault on your part, you will have to take the responsibility of handling the complaints.
You need to have your online store either on your own website or on eBay. To have a basic eBay shop, which costs around $20 per month. To create your own website, you will need your domain name and web hosting, from as low as a few dollars per month.
Affiliate Marketing
And of course, affiliate marketing is something you can start for free. As explained in my previous post (Affiliate Marketing For Beginners), there will be some basic costs involved but by choosing a good niche, you will get a good return. You will introduce products from other retailers and receive a percentage of commission on products from the retailer when sold. So the larger the percentage, the more you earn, and the pricier the product is, again the more you earn.
You can't instantly make money from affiliate marketing either, but you can certainly start for free. Try creating your own website for absolutely free below. It's definitely a good start.
If you have any questions or doubts, don't hesitate to leave a comment in the box – thanks for stopping by.