Here are some affiliate marketing beginners tips and tricks that I hope to be useful. Before you get on an affiliate marketing online program, there are number of things you can do to make sure you will be successful, your website will engage with more visitors and generate excellent income through affiliate marketing.
15 Affiliate Marketing Beginners Tips and Tricks
#1 You Are Better Than You Think
Have you ever recommended something to someone in your life? Sounds like a silly question but have you ever? A product or service that you've used and loved, so you want to share your thoughts and persuade others to buy it? Your sales skill is just that. As a beginner you may feel intimidated telling the world about the products, you may not feel you are good enough.
Remember, you have sales skills. Everyone has. Some are better than others for sure, but you are already good at it, trust your ability. By writing the contents in your website you can be better and better each day.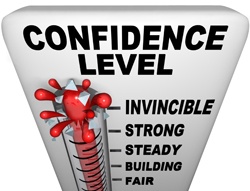 #2 Choose A Product You Are Confident About
There are so many products out of so many categories on the market for sale and you can always find affiliate programs. You need to find one that you feel passionate about. You need to believe in the product if you plan to sell it to other people.  So this is a search for yourself as well as for the market. Do you believe the product is worth promoting? Would YOU like to know more about the product, other similar products, and the market in depth?
#3 Find Products That Can Make You Money
It is important that you need to be enthusiastic about the products you're promoting, but also important to choose something that can pay you decent commissions. Check the price range and the commission rates (%) and how well they sell in the market place. For example;
20% commission on a $100 item = $20. The item is very popular and you sell 100 of those, you'll receive $2,000.
3.5% commission on a $1,000 item = $35. The item is scarcely on demand and, you only sell 5 of those, you'll only receive $175.
So ideally you want to choose your affiliate program wisely. Having said that, you shouldn't be obsessed about it in the beginning, while there are lot of other things to learn. You never know sometimes until you've actually started selling.
#4 Promote When You Are Ready
So you need to know about the affiliate product very well before you can promote it. Learn about it by searching, reading the product website's FAQ page, Help pages, by reading other reviews. Once you think you know the product well enough and feel comfortable with it, it's the time to start promoting. Promote through social media, directories, forums and networks, again & again!
#5 Affiliate Marketing Is A Long Term Strategy
Affiliate marketing is a long term project. If you already have a website, that's great, but it is important to create good contents periodically, consistently in order to grab more visitors. A lot of affiliate marketers didn't even earn a dime for the first 3-6 months. It's all about building up and not giving up.
#6 Writing Good Contents
Visitors extremely likely to return to your site if it's constantly being updated with interesting contents. It's important to make sure you show an up-to-date information on your posts. Products and ads change over time, meaning you always have a new discovery that you can promote about.
#7 Sell Yourself
It is important to learn how to sell yourself too. An affiliate is a platform where you promote the products, but if you first built a trust relationship with the readers, there's a much better chance of success. The best way is try not to be anyone else – be yourself and be sincere. If you are a miserable sceptic, fine. Stay sceptical (!) but always be helpful and truthful. Visitors like to see helpful information from the real you.

#8 Don't Sell The Product, Help The Visitors!
After I've said "Everyone has a sales skill" and "Sell yourself" – you may be confused now I'm saying "Don't sell". But this is what the affiliate marketing is all about. Don't sell the product directly as if it's yours. Because it's not. And your visitors will read what you're trying to do.
You promote it based on your experiences, and share your thoughts. For example you've used the product and like it. How the product has helped you improve XYZ… The only problems you think it has are…etc.  With this way, your visitors will see you as being helpful rather than someone trying to hard-sell something. Treat your visitors with respect, that's the key!
#9 Don't Choose Too Many Products
While there are so many similar products on the market to choose from, one of the most common mistakes is to decide to sell too many. With too many different products on your website, your visitors could be overwhelmed, or lose interest.  Also it would be difficult for you to manage and keep track of the items.  Instead you can choose to promote only a few that are highly on demand. In this way, you'll be able to change, add or move on to the next product according to the market trends in the future.
#10 Write Product Reviews
Before we purchase anything, we often check user reviews. By writing product reviews yourself, you have a great opportunity to engage with the readers. Product comparison, your personal ratings, pro's and con's. Your honest opinions will be valued by the potential product buyers.
#11 Cloak Your Affiliate Links
Affiliate links are very long and ugly – this is what a typical affiliate link looks like;
http://52jxzgp3pn ce51bn0-lipeu7g4.hop.affiliate.com/?aid=7eiREN
You can shorten the link using the shortening service such as Google Shortener and Bit.ly, but will still look ugly. You can eliminate these with a link cloaker. If you use WordPress, popular cloaker plugins such as Pretty Link and WP Cloaker. It enables you to create a link looking something like http://yourdomain.com/product-abc
#12 Email Marketing
Emailing marketing is one step up. It is one of the best methods to generate your income; by sending out a weekly newsletter, your subscribers will be kept informed of your updates, new product reviews, events and services.  But don't overwhelm your subscribers with too many advertisements!
An autoresponder is extremely useful, delivering a series of emails to each subscriber automatically, which enables you to engage with more potential customers effectively.
#13 Give Out Freebies
Offering a freebie in exchange of signing up to your newsletter is a great way to build up your subscribers list. The freebie can typically be an e-book. Others including discount voucher, money off next purchase, webinar etc.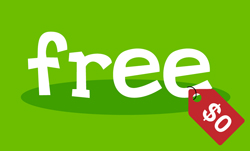 Writing your own e-book – sounds like a daunting job, but think about it! This is a great opportunity for you to shine. In the past I have written a little tax-saving advice for 10 pages. I have also given away my Microsoft Excel Macro templates for free; these files were useful for Excel users (I believe) but not something that you could easily demonstrate on a website. So it was a great chance for me to "sell myself" to the world too.
#14 Test Your Campaign
You need to make sure that your affiliate campaign is actually working. Most affiliate networks provide stats, where you can see how many visitors clicked the link on your site and how many actually purchased the product. Google Analytics is another one that your website should be registered with. There you can analyse which pages of your website is grabbing the most traffic, and change your ads as needed.
#15 Stay Positive, Never Give Up!
If you never give up, something will happen. Like any other jobs, building up is necessary. Keep learning, keep writing, keep reviewing what you've done, and keep checking yourself everyday to make sure your spirits are positive!
Do you have your own free website yet? Learn How To Make Money Online