How Comfortable Are You To Show Your Face To The World?
I guess more of you are quite comfortable to show your face, your photos in Facebook, Twitter and all other social media. To be perfectly honest, I'm not really. I'm an accountant by day – most of my friends know I'm involved with internet marketing business, but I don't necessarily tell my colleagues. Though accountancy & web businesses are two sides of the same coin (=to make more money!), the context is totally different in between, as well as the mindset and the sense of approach.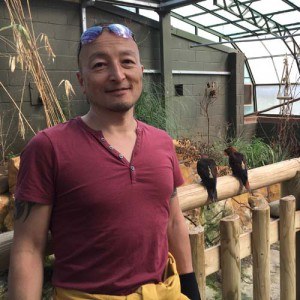 Well that's not the reason why I'm not too keen on showing my face on my websites. I've just never felt particularly confident with my look, that's all. But hang on a minute, is there a point in running a website and communicating as a mystery person, to my own valued readers? And since when I decided to hide my identity? Never. Never have I intended to lie in any part of my life.
I may be talking about taxes and regulations during the day but not about affiliate marketing and advertising in the evening, and vice versa. But because these are two different environments I'm in and two different type of people I'm talking to, never meant to have a double-life!
They say you should always show your photograph somewhere in your website to gain a level of "trust", so that the viewers know it's written by a normal person. I used to have a tiny photo in my "About Me" page, and recently all I did was enlarged it. That's all I did, and you know what? My website's daily visitors started to increase and all of a sudden I have more email subscribers!
Show Your Face To The World!
Again, I guess most of you have no problem displaying your photos on social media. But if you do feel uncomfortable and still want to be successful in online marketing, think about it again – put your pictures up. People prefer humans to robots!
Rebrandable Traffic
I've written a review about Rebrandable Traffic recently, and I'm now convinced this boosts your website visitors. RT brings visitors from other sites (banners, ad links etc) to your site randomly. And this will help push your website ranking higher in search engines. Hence your website will be made known more, and you'll receive "genuine" visitors.
Register now and get free 100 visitors to your site!